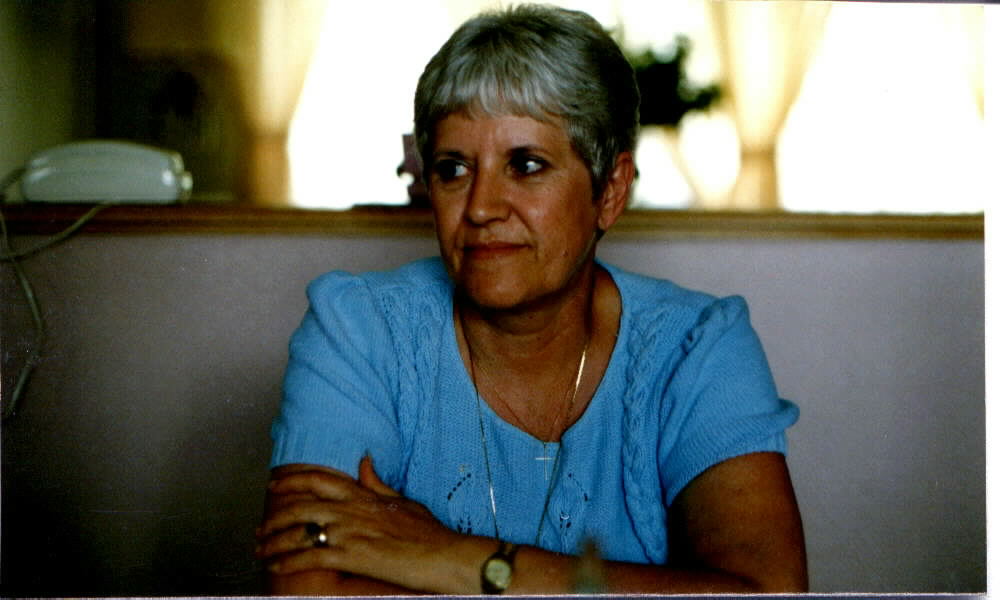 (Above): Mum in Canada.
Mum is Joyce Mary Maureen Mondoux Watts O'Toole, and she was born in Timmins, Ontario, Canada. She was an only child as well, and when she married my father she had never been to the United States before. Mum is a funny, kind and thoughtful person, and she has always been there for me. It seems like we are best friends in addition to being mother and daughter.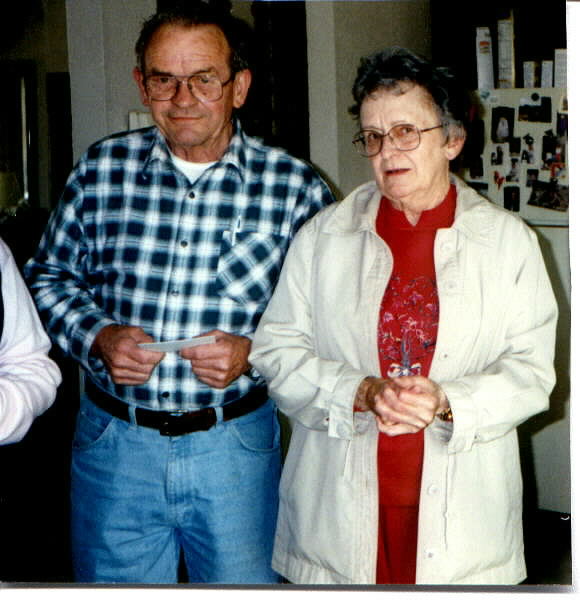 (Above): Dad and his twin sister,
Colleen O'Connor.
Dad was born Bernard Russel O'Toole in Keetley, Utah. He was educated at the University of Utah and has a degree in electrical engineering. He was also in the Navy, and he is a Geophyscist. Dad has travelled a lot; he has spent time in Cuba, Peru, Brazil and Sweden. He is retired now, but his energy has not stopped! He still does consulting work, and I am helping him build his own web site. He has three different designs going for a mouse trap, and they are quite amazing!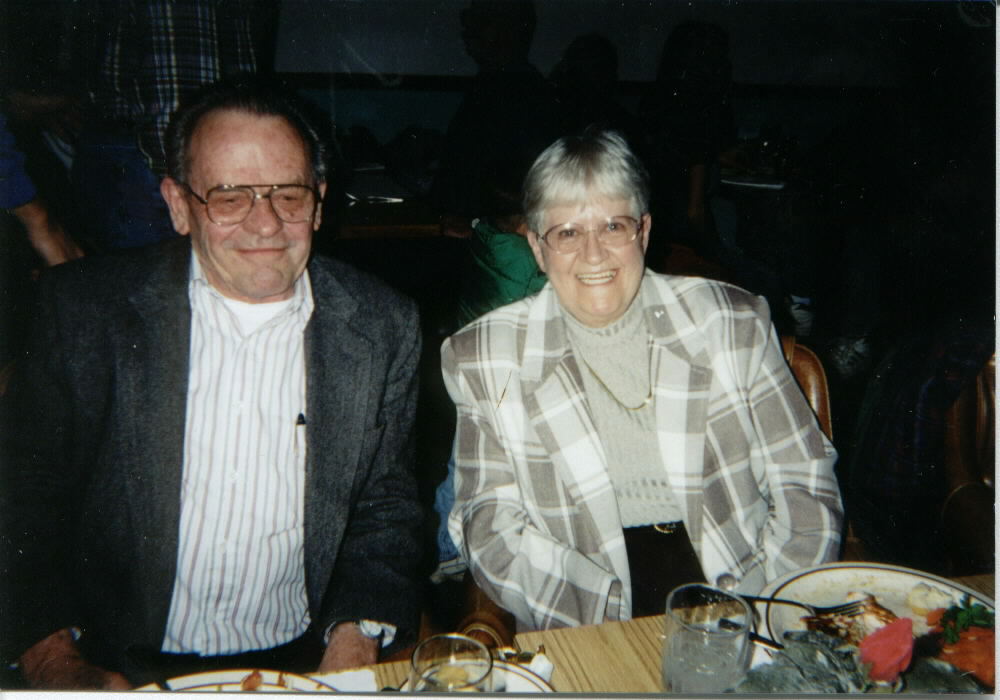 (Above): Mum and Dad in December 2000.
Mum and Dad were married at the Church of the Nativity on August 20, 1959, in Timmins, Ontario, Canada. Dad promised the priest that all the children they had would be raised Catholics. This promise was made to allow my parents to marry in the Catholic Church on such short notice!

That was 42 years ago, so Mum and Dad must be doing something right!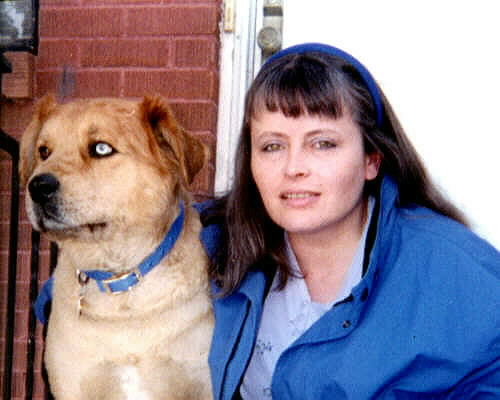 (Above): Me & Foofer, November 2000.

(Above): Foofer "shaking paw."
(March 2001)
About Foofer:
Foofer was born "Barbarosa" on March 31, 1997, in Chubbuck, Idaho. Out of a litter of six pups, he was the first born but the only male. His "natural" mother was a Chesapeake Bay Retriever, and his father was a Siberian Husky.

Foofer has one brown eye (the right), and one blue eye (the left). He has the body build of a Husky (curly tail included), but the face and ears of a Retriever. He weighs around 100 pounds give or take, and he is a great source of joy and comfort to me. He is just a bundle of love! Or, as my Mum calls him, a "big galoot".

Naturally, I am Foofer's mother now! You could say we are joined at the hip. Where I go, he goes, and he loves riding in the car. He also loves hogging my bed, and he is very possessive of not only me, but of my parents and his numerous toys as well. At last count, Foofer has over 100 toys of his own, and this muliplies every pay day!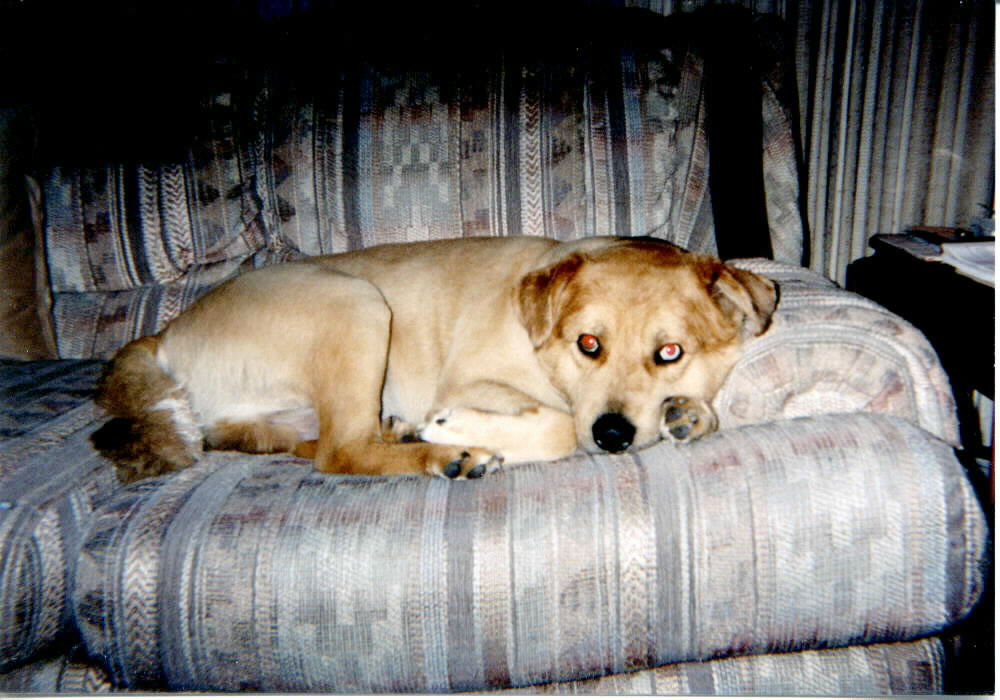 (Above): One of my favorite pics of Foofer!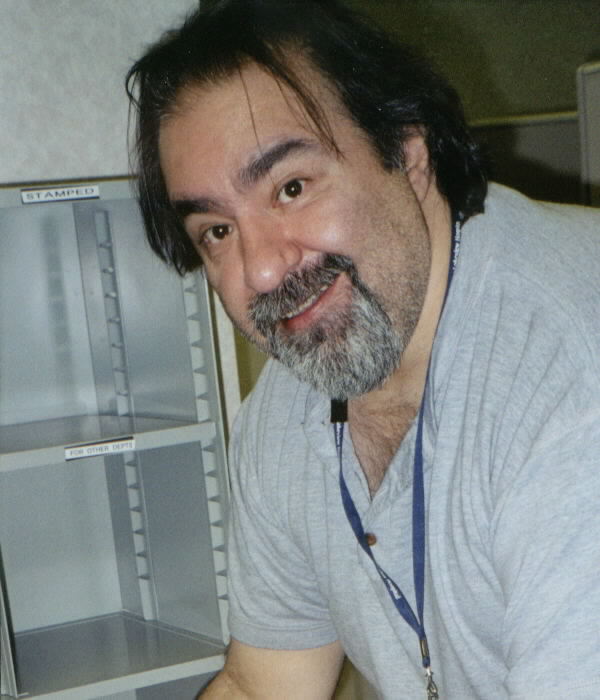 (Above): My boyfriend, Wilbert Alviso.